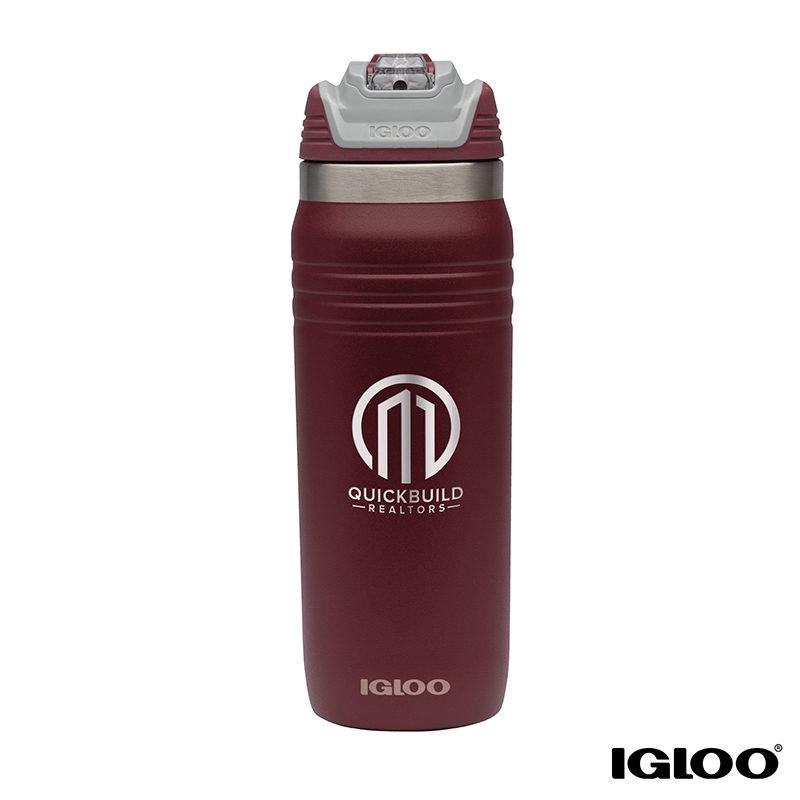 The Igloo® 24 oz. water bottle will keeps your drink cold for 30 hours.
You are protected by a touch-free sipper guard that keeps the spout both clean and safe. Who wouldn't want that?
The wide opening is perfect for adding ice and to easily clean.
Carry it around or use the integrated hook for easy and comfortable handling.
Many of our bottle requests are for retail brands like the Igloo®
What are you looking for?