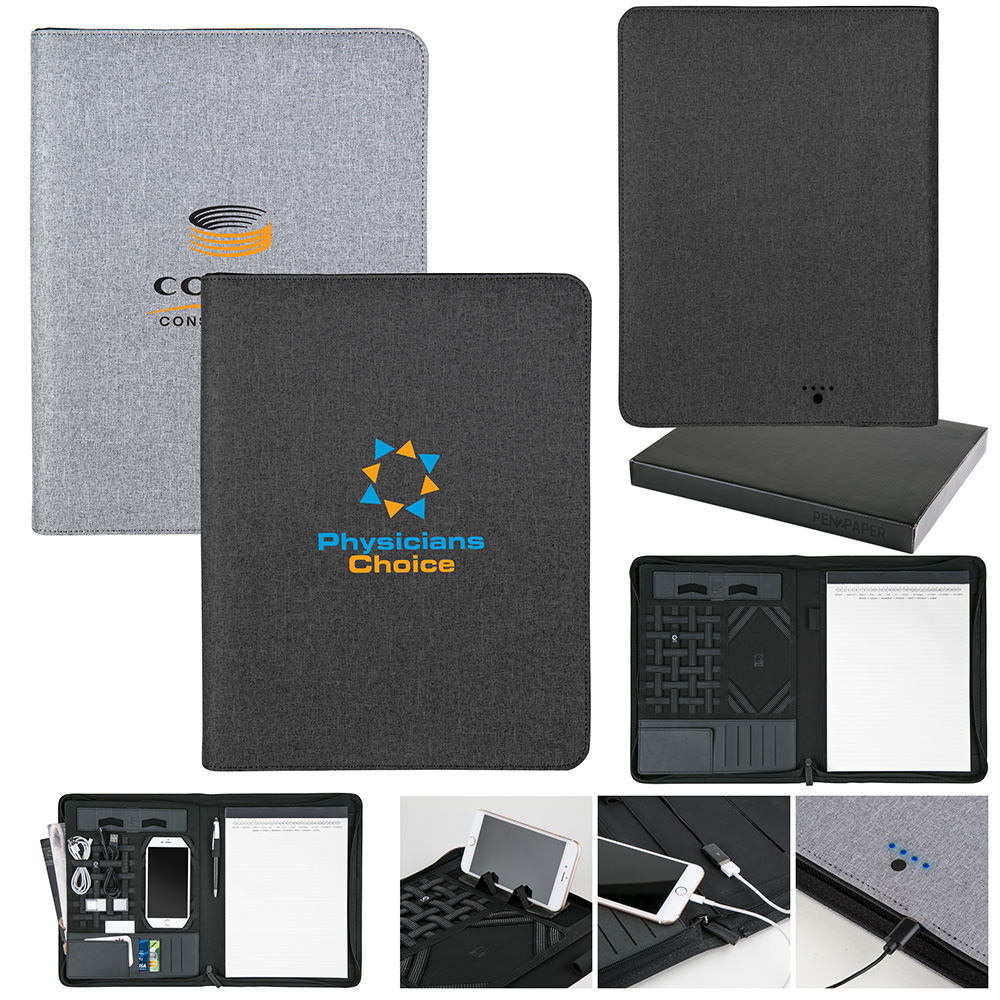 I believe this will continue to be a year of gift giving and appreciation. Electronic items have become a necessity for us. We are continually on the phone, on our iPads, laptops, kindles and computers. I know I feel like I am always charging some kind of device to always have available to me.
These days of working more from home and/or going back and forth between the office and home I am finding that journals and padfolios have become very popular again.
This Fremont Powerbank Portfolio comes with a full zipper, 5000 MAH Powerbank with Built-In Charging Cord and Light-Up Charge Indicator. Additional pluses are the interior tablet sleeve and pocket for your devices, business card holder and Elastic Webbing for your Cord and Accessories. A 60-sheet lined notepad is included.
Individually packaged in a Matte Black Gift Box this is the perfect gift and appreciation item ready to be shipped directly to that deserving person.