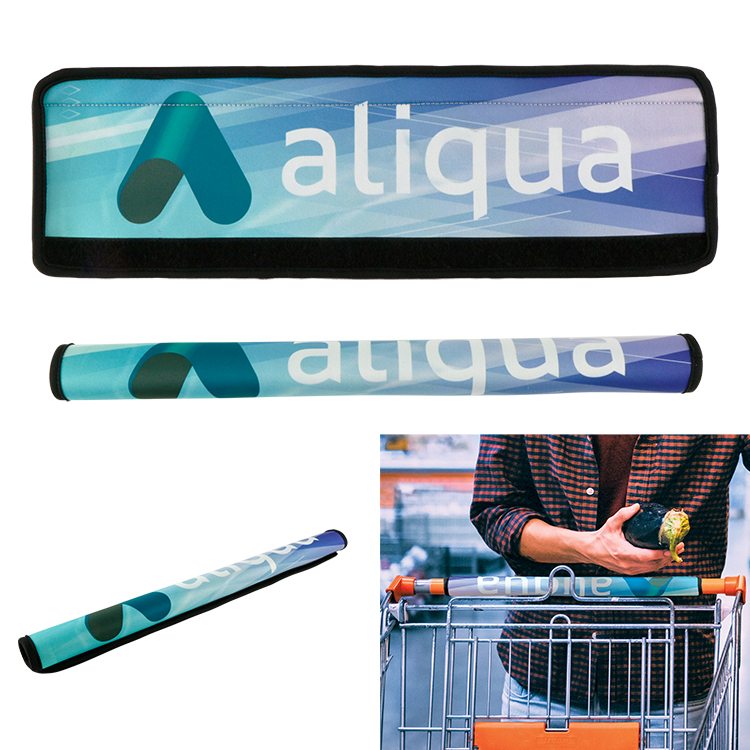 Most of us are not eating out much these days and are learning to cook and eat more of our meals at home. We need food and cooking ingrediants in order to make those meals.
When going to the supermarket to get food for the week I know I am always concerned about how clean the shopping cart handles are. Yes some of the supermarkets like Trader Joes hand you wipes as you walk in the door, but what about who was using it before you got to the wipes. If you are like me you carry your own wipes to wipe down the cart.
Now you can purchase your own branded shopping card handle wraps. These wraps create a barrier between your hands and bacteria ridden public shopping cart handles. Simply wrap your cart handles with your handle wrap and stay safer. When you get home, simply throw it into the washing machine to use again for your next trip.