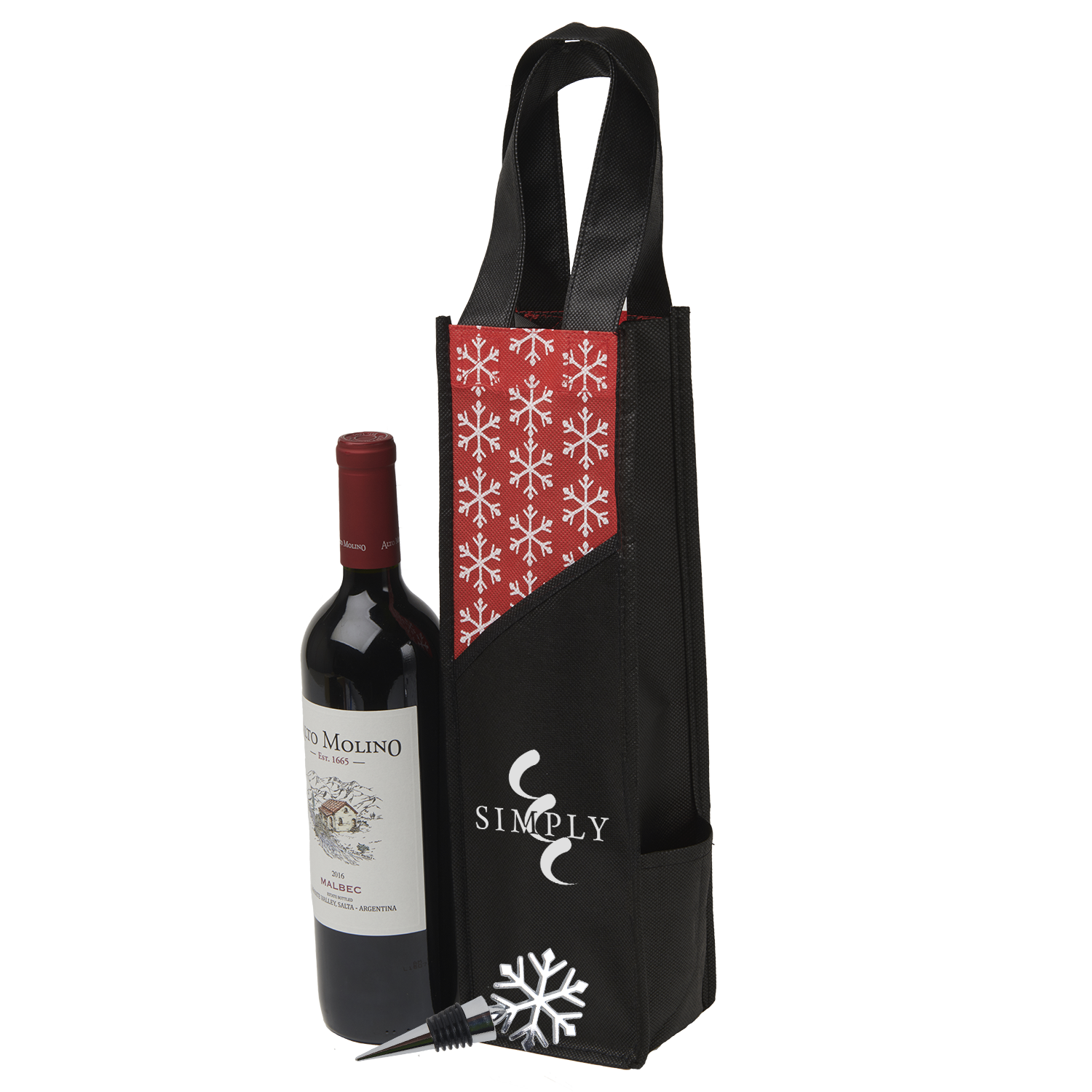 In these times of people staying home more and with the gifting season upon us, the request for wine carriers is increasing.
Decorated with snowflakes both on the bag and stopper top it makes it a great way to bring a bottle to a family or friend's house (that is in your bubble).
Heaters and firepits are allowing us to socialize and stay outside longer into the colder months.
We are now offering drop shipments and fulfillment. Available in blue, green and red. Happy Gifting.