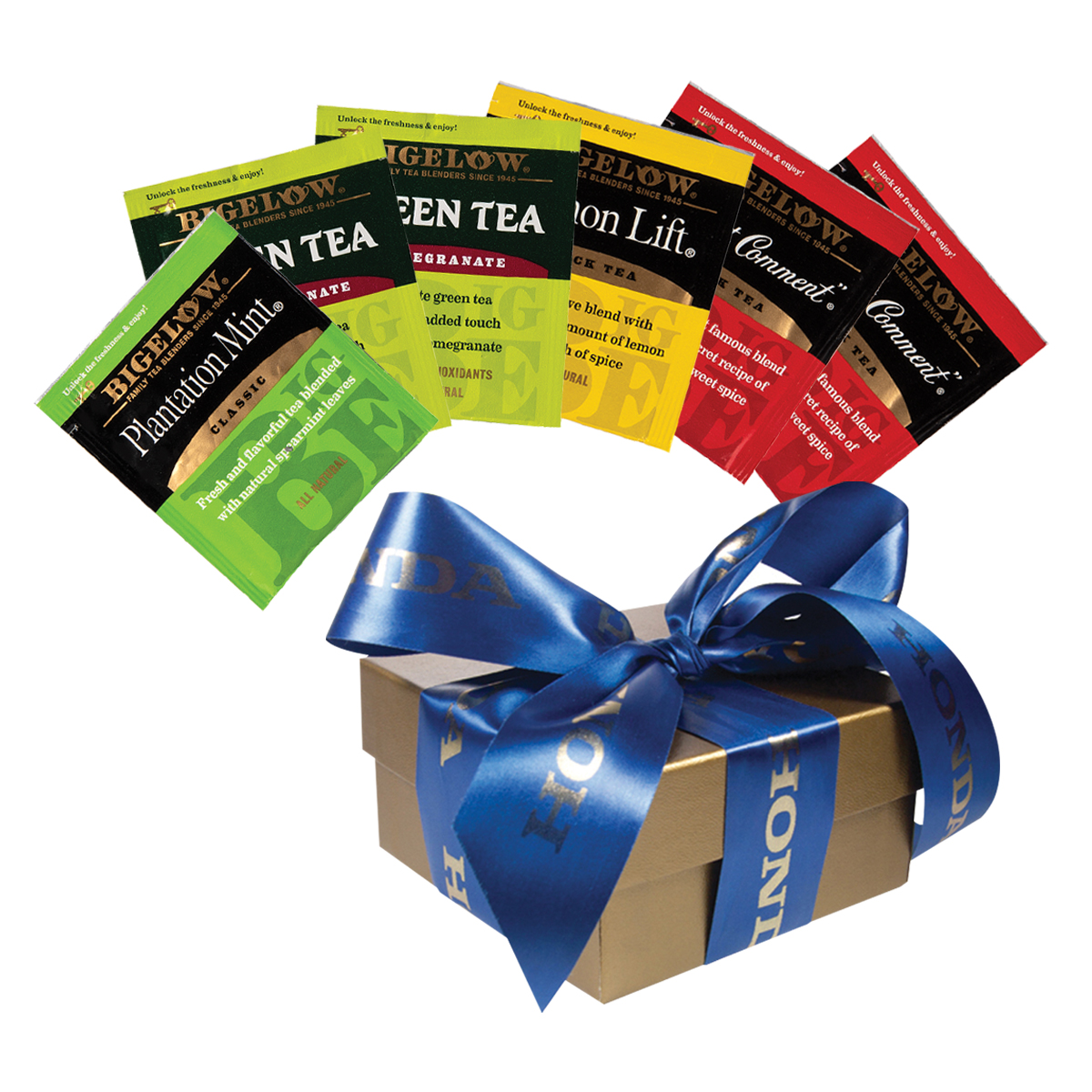 Not everyone drinks coffee. In fact, many people drink tea for the many flavors available and the health benefits.
The health benefits of tea are that they contain antioxidants, has less caffeine than coffee, may reduce your risk of heart attacks and stroke, may help with weight loss, protect your bones, and keeps your smile bright.
Gifting season is almost upon us and our inexpensive tea gift boxes are the perfect gift to be mailed directly to the recipient's homes. With an assortment of Constant Comment Black Tea, Lemon Lift Black Tea, Plantation Mint, and Green Tea with Pomegranate there is sure to be a favorite among them.
Customized with a colored ribbon, these are the perfect gift that says Thank You and I am Thinking of You.