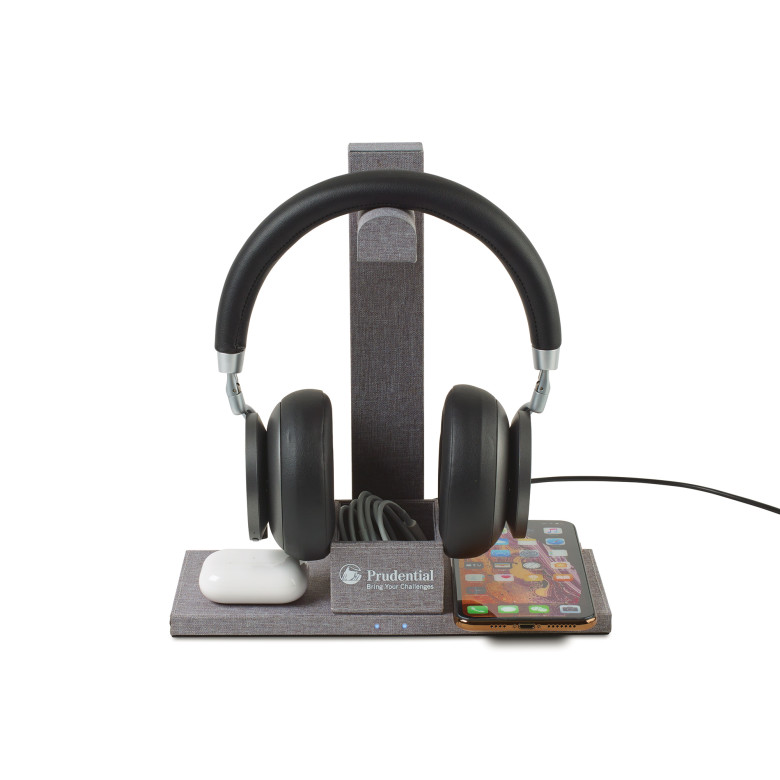 Never misplace your headphones again. An essential item for listening to music and/or listening to Zoom calls.
This stand wirelessly charges safely your devices with anti-slip base, compatible with most devices and has an LED indicator illuminating your device showing it is being charged.
This stand is attractive and useful keeping your headphones and phone within easy reach.
Available now