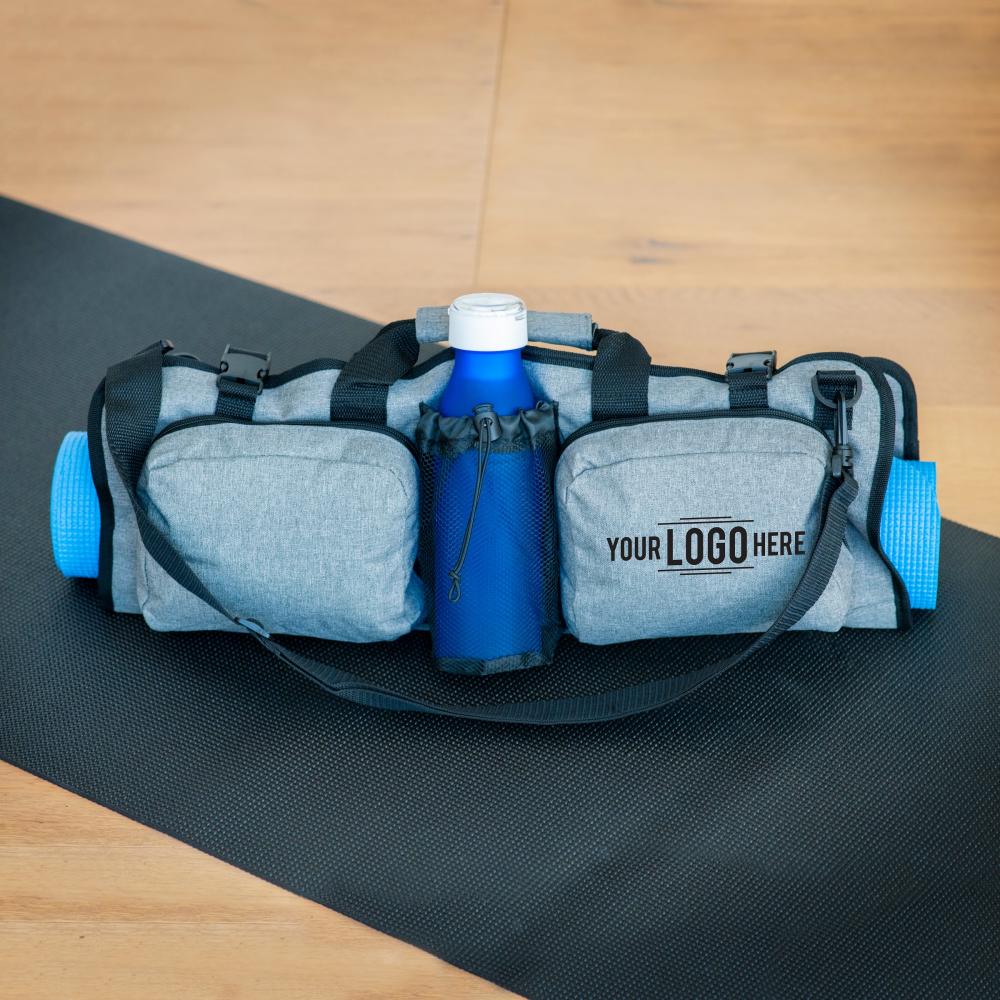 There is always a way to find time for fitness, exercise and relaxation. If you are not finding that time now, I suggest you try to find it.
Yoga keeps your body toned, strong, stretched and at the same time it can give you a sense of calm and control. I try to do yoga a couple of times a week and always feel better afterwards.
This yoga bag keeps your yoga mat secure, and includes zippered compartments to hold clothes, towels and personal belongings. Use the mesh pocket to carry your water bottle.
Thing healthy, think energized, think renew.
Great for employee health and fitness programs.