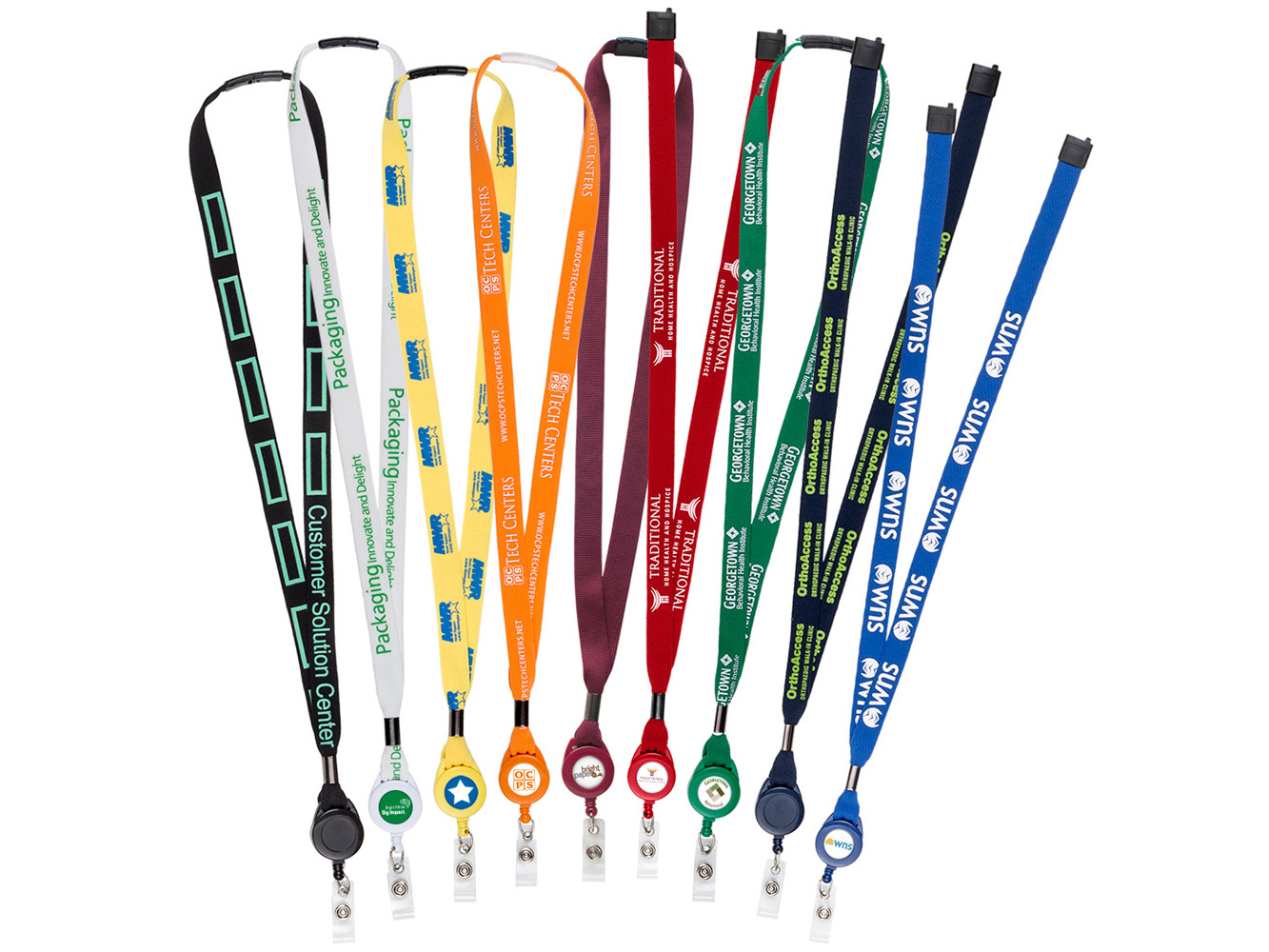 Employees are going back to work.
Commuters are back to taking public trasportation
ID passes, train and bus tickets all require you to have them with you at all times.
These lanyards are perfect for the healthcare industry needing lanyards to hold their IDs as well as having the neck release that is required.
The retractable attached badge real makes it easy to to reach anything with a simple pull, ready to show your badge or tap for entry.
Available in many colors we have the lanyard for you.
We are often asked what is popular, these lanyards definitely are one of those items.