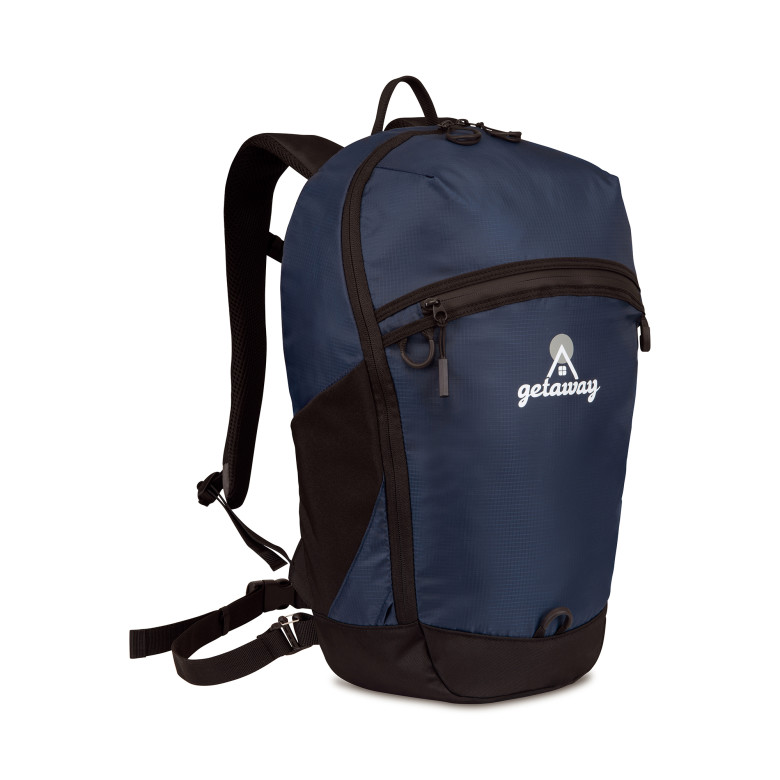 The Trailside Daypack is ideal for your next outdoor excursion, suitable for the outdoor enthusiast and novice alike.
I was recently in New Hampshire in the White Mountains enjoying the outdoors. We took a moderate hike that was invigorating and lots of fun.
During the hike, the weather was warm, the climb a little steep, and then it started to rain and get a little cooler at the top. A bag like this is perfect for that hike.
Lightweight, padded straps, a waist strap and lots of pockets makes this bag perfect for taking on a hike. On my hike I started off wearing a tank top while the weather was warm and we were climbing. I took a long sleeve shirt, water bottle, and a snack to keep up my energy.
As we neared the top of the mountain, it started to rain, pretty hard at times, making me glad that I had also placed a poncho in the backpack. It certainly was well needed. Always be prepared, and this bag will help you carry all that you need. I have to mention that I was glad it stopped raining after about 15 minutes.