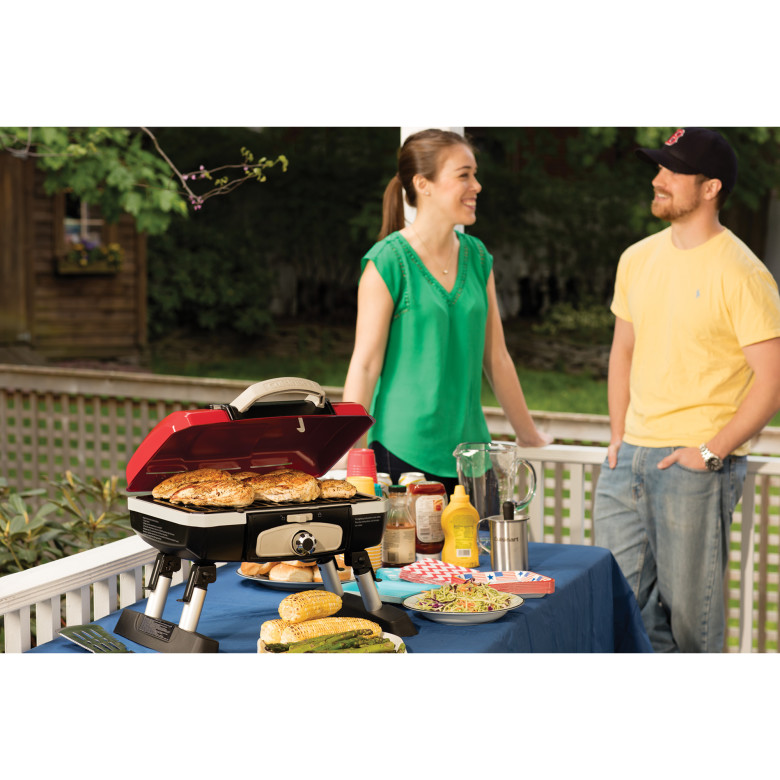 My house is filled with Cuisinart cookings items. My most used item is my Quisinart Blender.
These Cuisinart Petite Gourmet Portable Gas Grills are compact and high-performance which is what theya re known for.
Although the grill is compact, the grate is large enough to cook 8 steaks, 8 hamburgers, 6-10 chicken breasts or over 4lbs of fish.
Using much less gas than the average full size grill, and heating up quickly, this is the perfect item to use in your backyard and small enough to take to the beach, tailgating and campsites.
What are you waiting for. I am going to get this and add it to my Cuisinart collection.