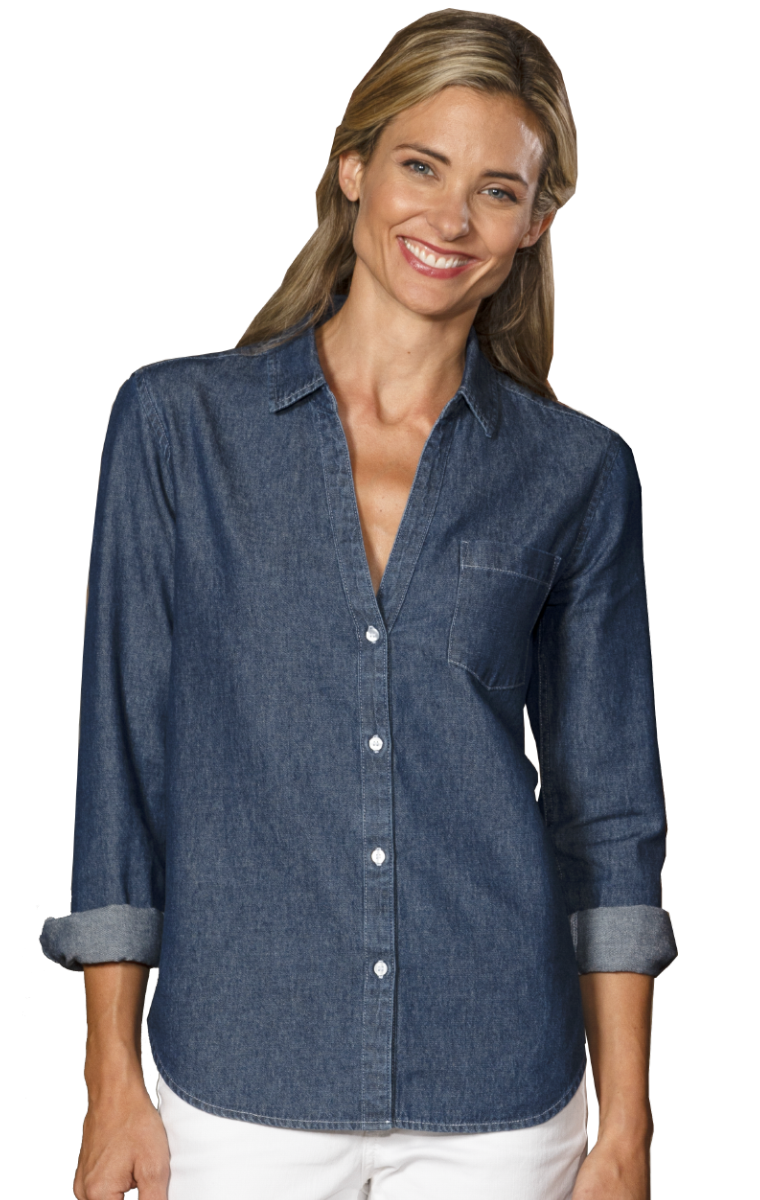 Blue is one of the fashion colors for 2021 as well as denim. The two go hand in hand with our Untucked fashion shirt that is both stylish and comfortable.
We carry the men and ladies version but I like to show off how fashionable a ladies denim can be with the tapered fit, shorter length and open neckline that I love.
Wear these shirts tucked in or untucked. Roll up the sleeves for a more casual and comfortable look and feel.