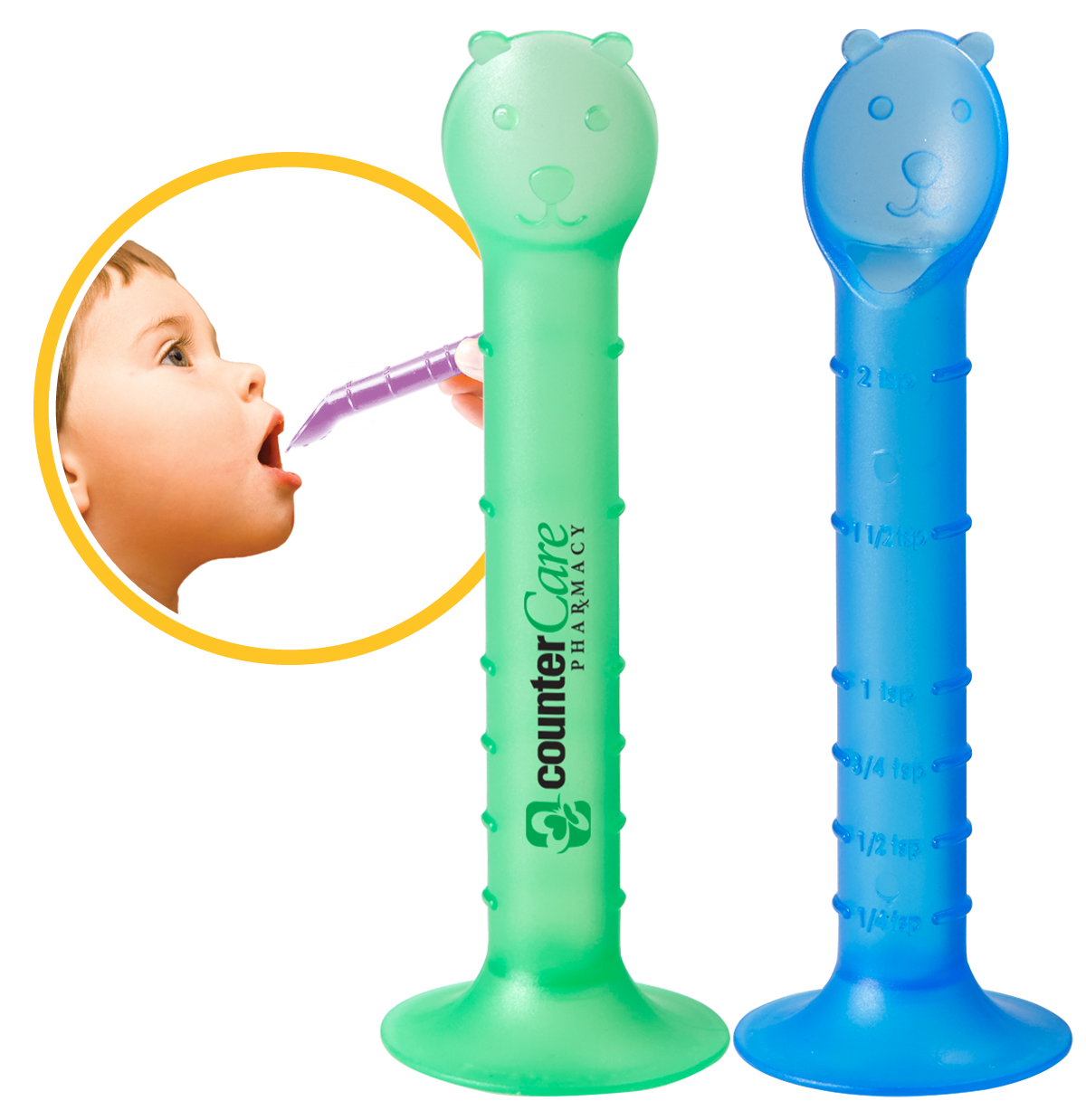 Do you have a tough time getting your child to take their medicine? We can help make it a little less stressful for you with our USA made medical grade plastic friendly measuring spoons.
Bear face spoons with wide base that stabilizes when filled are the perfect solution for you. Available in many colors.
Every family with young children will love this item. Great for families at home, hospitals and healthcare companies.