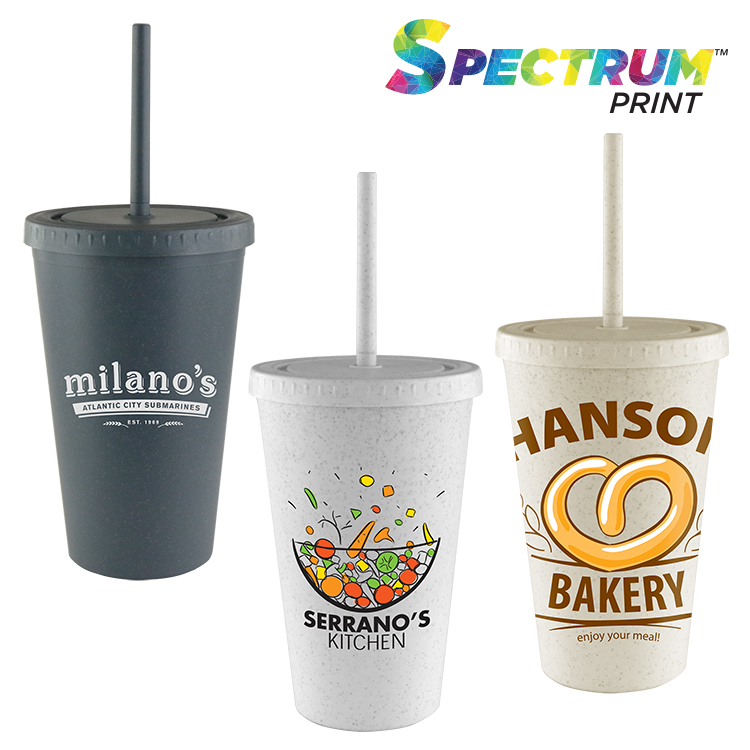 Wheat straw is the stalk left over after wheat grains are harvested. Traditionally, it has been treated as a waste but now wheat straw is used to make wheat straw products like the drinkware you see above.
These drinkware tumblers are easy to separate for cleaning, and great for storage and cold beverages.
Please note that due to the natural fabrication of this product, surface colors and surface texture may affect clarity of the imprint from product to product.